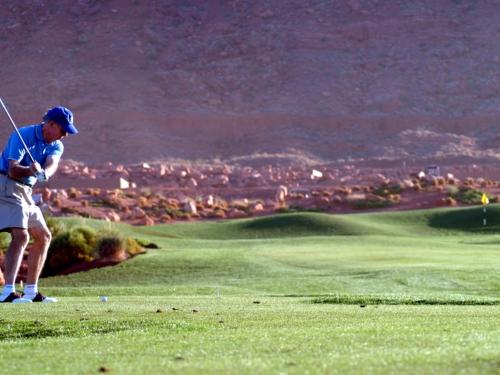 Entrada at Snow Canyon Country Club is a private equity country club, available exclusively to members and their guests or guests of the Inn at Entrada.
The Johnny Miller Signature Design 18-hole championship private golf course weaves through ancient black lava flows and meandering streams, stretching across 7,085 yards.
Entrada distinguishes itself year after year as Utah's premier golf experience. Entrada is ranked as the number one year round golf course in the state by Golf Digest Magazine. With over 300 days of annual sunshine, it's no wonder we're considered Utah's hot spot.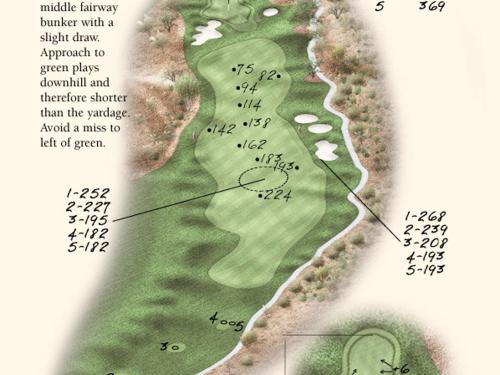 GOLF SHOP: 435-986-2207
Monday - Closed until noon
Tuesday-Sunday:
January, February 8:00 am - 5:00 pm
March - May 7:00 am - 5:00 pm
June - September 7:00 am - 4:00 pm
October - December 8:00 am - 5:00 pm
GOLF COURSE: SUMMER HOURS
Monday: Closed
Tuesday-Sunday: Tee Times Available beginning at 7:00 am
Golfers utilizing golf carts should be in by 5:00 pm
DRIVING RANGE: SUMMER HOURS
Range closes one hour early on Sunday for maintenance.
Monday: Closed
Tuesday-Sunday: 7:00 am-4:00 pm
*All tee times are subject to a 24 hour cancellation policy.
Doug Roberts
Entrada at Snow Canyon CC
Instructor Profile
Doug Roberts is a PGA Member and a 2-time recipient of the Utah Section PGA's Teacher-of-the-Year award. He is a Certified Trainer and Instructor for Nicklaus Academies worldwide and is a former Director of Instruction for the TPC of Scottsdale, the Estancia Club and for the Jack Nicklaus Academy of Golf at The Ledges. Doug is also a past Lead Instructor and Video Analysis Specialist for the Nicklaus/Flick, ESPN and Jim Flick Premier Corporate Golf Schools. In his 20 year teaching career, he has conducted 600+ golf schools across 25 states and 13 countries.
Doug was a 2-time All-Conference player at the University of Utah and owns tournament wins at the Junior, Amateur and Professional levels. This blend of experience from playing competitively, to working alongside some of the game's greatest instructors has provided Doug with the passion and ability to help all levels of players find success with their golf games.