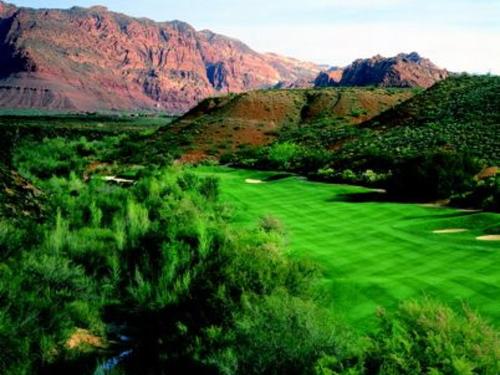 Two-Day Golf Schools: $790 per player
9 hours of instruction
4 hours of on-course playing lessons
Maximum 3:1 student/teacher ratio
JC Video Swing Analysis
Instruction notebook
Golf Mind – Swing Concept, Practice and Play routines
Golf Body – Athletic mobility and stability awareness
Full Swing Instruction
Short Game Instruction
On-Course Instruction
Apres-school golf is available

*Receive a 20% Discount on all rooms at the Inn at Entrada*
Three-Day Golf Schools: $1,185 per player
13.5 Hours of instruction
6 Hours of on-course playing lessons
Same package as Two-Day program, PLUS
Fairway Bunker Instruction
Uneven Lies Instruction - Uphill, Downhill, Sidehill
Maximum 3:1 Student:Teacher ratio
Tee package - Yardage book, Bag tag, and Divot repair tool

*Receive a 20% Discount on all rooms at the Inn at Entrada*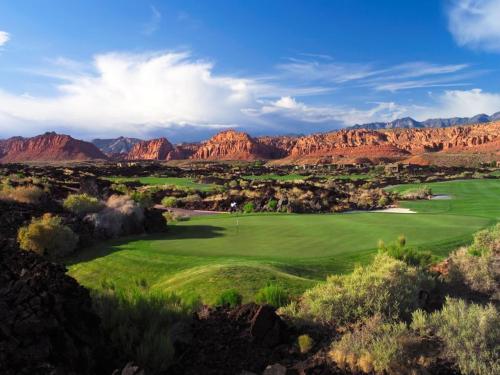 Half-Day Programs
Big Three Package $250 per player
This school delivers improvement focusing on the three clubs utilized most during a typical round of golf.
Scoring Zone Package $250 per player
This school is a must, for those wanting to lower their scores and improve their shot-making skills around the green inside 100 yards.
Putting Chipping Pitching Sand Bunker
Half-Day Golf schools:
3.5 hours of instruction
Maximum 4:1 student/teacher ratio
Instruction notebook
Apres school golf
*Receive a 20% Discount on all rooms at the Inn at Entrada*
Full-Day Golf schools: $395 per player
4 hours of instruction
Maximum 3:1 student/teacher ratio
2 hour on-course playing lesson
JC Video Swing Analysis
Instruction notebook
Apres-school golf is available
*Receive a 20% Discount on all rooms at the Inn at Entrada*
Player's Choice Package
This school is perfect for golf buddies, families or small corporate groups!
Our Director of Instruction will customize an itinerary based upon your requests.
(See Doug Roberts for custom rates)

To book, please call Guest Services at 435-634-7100. Not bookable online.
About the Instructor
Doug Roberts
Director of Instruction
Entrada at Snow Canyon CC
Doug Roberts is a PGA Member and a 2-time recipient of the Utah Section PGA's Teacher-of-the-Year award. He is a Certified Trainer and Instructor for Nicklaus Academies worldwide and a Titleist Performance Institute Certified Instructor. Doug is the former Director of Instruction for the TPC of Scottsdale, the Estancia Club and for the Jack Nicklaus Academy of Golf at The Ledges. Doug is also a past Lead Instructor and Video Analysis Specialist for the Nicklaus/Flick, ESPN and Jim Flick Premier Corporate Golf Schools. In his 20+ year teaching career, he has conducted 600+ golf schools across 25 states and 13 countries.
Doug was a 2-time All-Conference player at the University of Utah and owns tournament wins at the Junior, Amateur and Professional levels. This blend of experience from playing competitively, to working alongside some of the game's greatest instructors has provided Doug with the passion and ability to help all levels of players find success with their golf games.